Webpage of Şükrü Ekin Kocabaş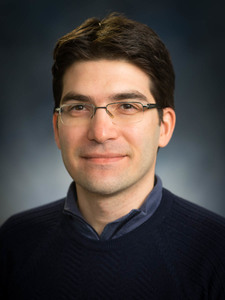 Welcome. I am a senior research scientist at Corning focusing on integrated photonics. This website provides information about myself, and the research and teaching activities that I have been involved in.
Contact Info
You can reach me by sending an email to the following address:
☞ekin∂alumni°stanford°edu
(remove ☞, use @ and .)
Education
Post-doctoral researcher in the Fan Group, Stanford University, CA (2009-2011)
PhD in Electrical Engineering with a minor in Physics, Stanford University, CA (2009)
MS in Electrical Engineering, Stanford University, CA (2004)
BS in Electrical Engineering, Bilkent University, Ankara, Turkey (2002)
Professional Experience
Sr Integrated Photonics Scientist, Corning, NY (2018-Present)
Assistant Professor of Electrical Engineering, Koç University, Istanbul, Turkey (2011-2018)
Research Overview
Here are my ResearcherID, ORCID and Google Scholar accounts.
I have worked on modeling, fabrication and optical characterization of photonic devices such as waveguides, resonators and detectors. I also worked on the quantum mechanical modeling of qubit – photon interactions within waveguides.
Journal Publications / Preprints
To turn on all of the abstracts please click
toggle
.
Conference Publications
Talks
Şükrü Ekin Kocabaş, "Dalga kılavuzlarında kubit-foton etkileşimi [Qubit-photon interactions in waveguides]," Hacettepe University, Quantum Optics and Information Meeting, Mar 17–18, 2016, Ankara.
Şükrü Ekin Kocabaş, "Qubit-Photon Interactions in Waveguides," Mimar Sinan University, Physics Department Seminar, Dec 10, 2015, İstanbul.
Şükrü Ekin Kocabaş, "Dalga kılavuzlarında ilerleyen az sayıda fotonun kubitlerle etkileşimi [Few photon-qubit interactions in waveguides]," Fotonik 2013, 15. Ulusal Optik, Elektro-Optik ve Fotonik Çalıştayı, 6 Eylül 2013, Ankara.
Sukru Ekin Kocabas, "A(n Incomplete) Survey of Some of the Plasmonic Work at Stanford," Stanford Nano Society Seminar, Feb 27, 2009. Slides
Thesis Supervision
Teaching Experience